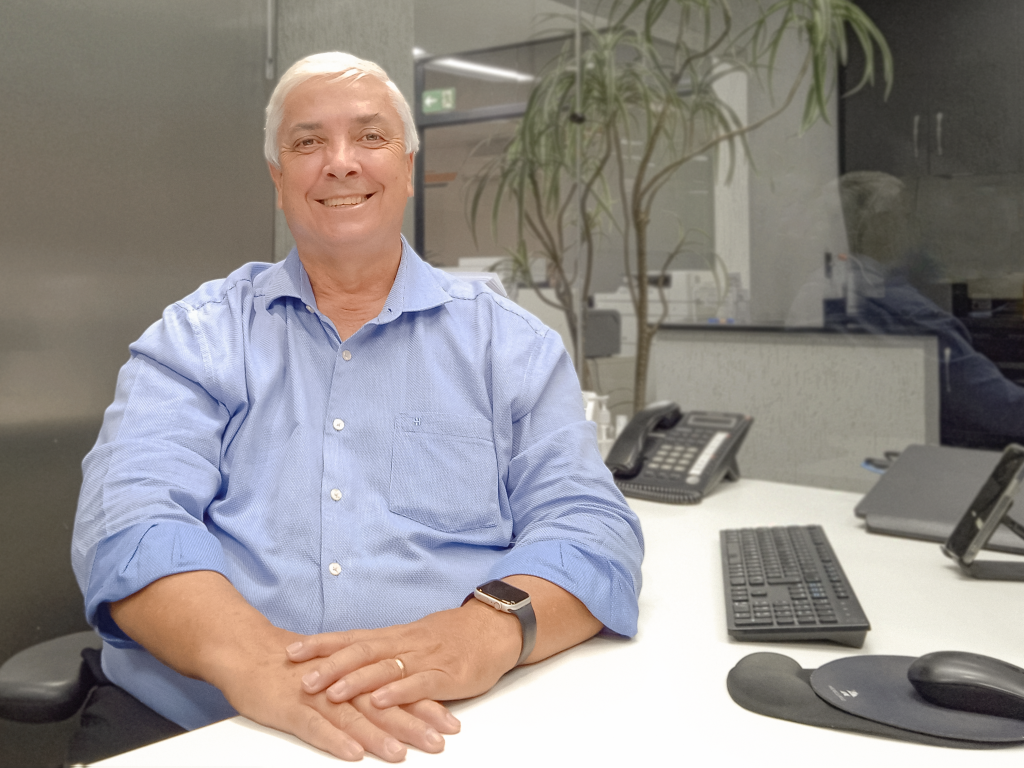 Alauri Celso is manager of Mercúrio's Legal Department and participated in historical moments of the company, such as the construction of the Marabá Unit, a project he has been a part of since its inception.
I was hired on July 15, 1990 to work in the legal department. For a few years, I was "adopted" by the HR team, as a tutor in the area. It was a rewarding experience.
During this entire period, I consider that respecting and understanding the size of the company was my greatest learning. In a short time, I was able to grasp the dimension of this challenge and recognize that by accepting the invitation to work in a leading company, I was making the best decision for my career.
What are the biggest challenges in managing the Legal Department?
Knowing the company's management concepts, people, their diversities, and joining efforts to meet the organization's needs, in different economic and institutional scenarios, were great professional challenges.
Another great challenge was to contribute to "bringing life" to the Marabá Unit, participating in the choice of land, negotiations and release with the public administration. A joint effort by the entire Mercúrio administration that paid off.
Finally, I could not fail to mention Fazenda Jussara, located on the coast of São Paulo. A large Atlantic Forest reserve area fully preserved by the company, which I am proud to be a part of.
What does Mercúrio represent for you?
Today, with 63 years of life and 32 in the company, I can say that Mercúrio represents 50% of my life.
What is your favorite part of working at Mercúrio?
In addition to the legal area, what motivates me the most to work at Mercúrio is to represent the company with dignity before society, authorities and the government. It is very gratifying to be respected in all segments.
How do you see Mercúrio in the coming years?
I have no doubt that Mercúrio will continue to grow and conquer new markets. We will be increasingly consolidated among the largest manufacturers of conveyor belts in the world and I hope to contribute a little more to writing this story.