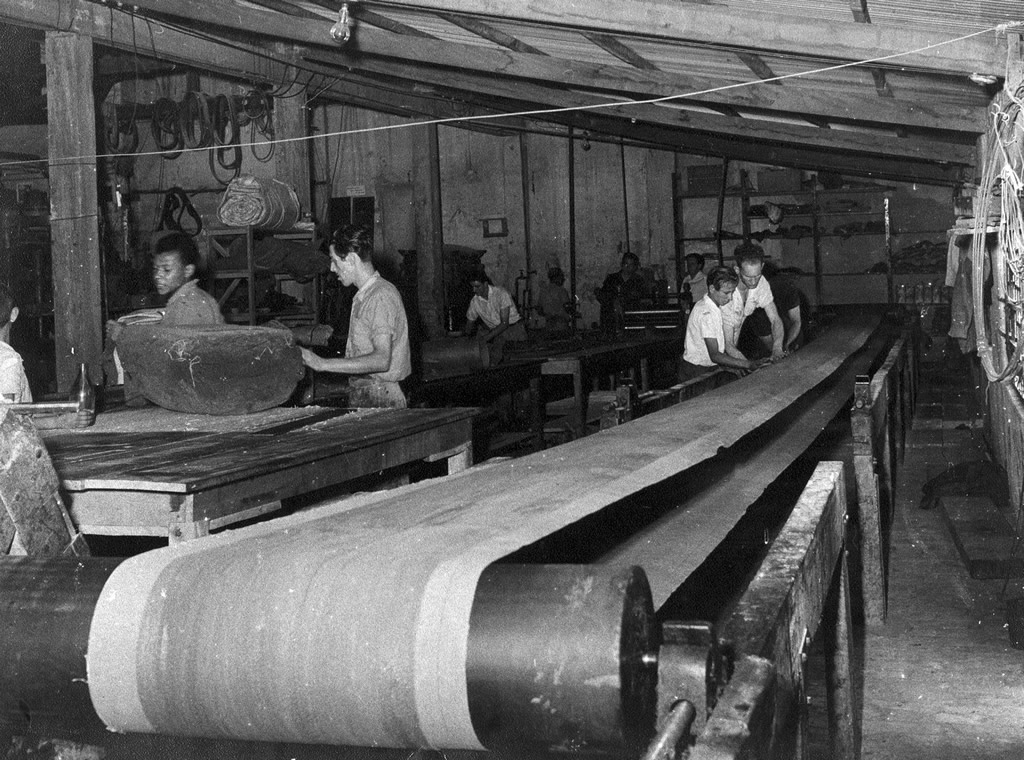 That conveyor belts are among the most used items in different sectors of industry, they are extremely safe and responsible for increasing the productivity of companies, many people already know. What almost no one has any idea of ​​is how, when and where belts came into being.
The record of the first conveyor belts takes us back to England in the second half of the 18th century, as a result of the technological advances of the Industrial Revolution. In the beginning, they were built with canvas, leather or rubber that slid over flat wooden surfaces. They were then rudimentary equipment for cargo transport and used, particularly, in bakeries and slaughterhouses.
Later they were used to transport grain to ships over relatively short distances. Gradually, the belts were improved and in 1804, the British Navy installed a conveyor belt driven by a steam engine.
At the beginning of the 20th century, Sandvik, a Swedish company, invented conveyor belts with steel cable housing, which were used to transport sand, charcoal and sugar cane.
Throughout the 20th century, the system was progressively improved, further expanding its use among the most diverse industrial segments.
In World War II, due to the scarcity of natural resources, synthetic material was introduced as an item in the composition of belts. During this period, in a small warehouse in Jundiaí (SP), in 1945, Correias Mercúrio was born.
Over more than 75 years, Mercúrio is very proud to be part of this history of continuous evolution of conveyor belts, becoming one of the most important belt suppliers in the world, absolute leader in the segment in Brazil and largest manufacturer in America. Latin.
Conveyor Belts, a centuries-old story of evolution and development, helping to transport wealth and food around the world!