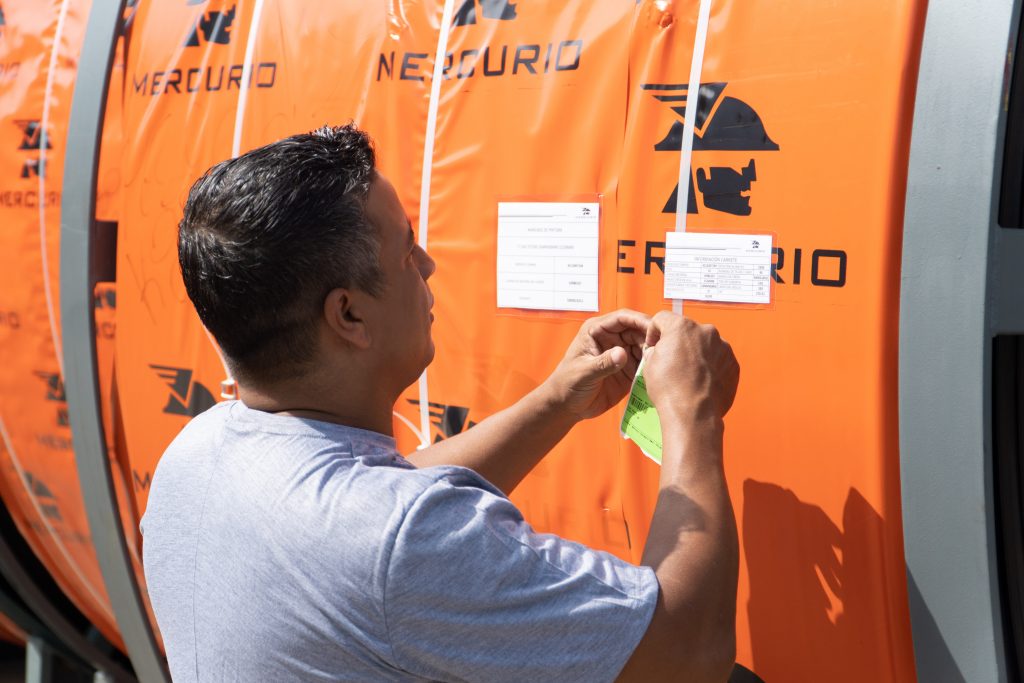 We recently were asked to meet an urgent demand for delivery from the largest paper producer in Brazil. The customer reported a problem in the morning that if not resolved quickly could compromise its entire operation.
To prevent this unscheduled downtime from affecting its production, as soon as we received the order, we identified the belt with the ideal characteristics in the inventory at the Mercurio Distribution Center and then cut the exact size requested by the customer to ship the product on the same day.
Mercurio conveyor belt delivers agility, quality, and trust, even with a short notice
               "Your support was essential for our operation not to be compromised. Your speed and
                    professionalism are really exemplary," says the Customer's Maintenance Officer."  
This agility, which only Mercurio is able to offer, is the result of, among other qualities, the structure and capacity of our DC, which has the largest conveyor belt stock ready for delivery in Brazil.
Our mission is to offer a diversity of customized solutions to meet the needs of your operation.