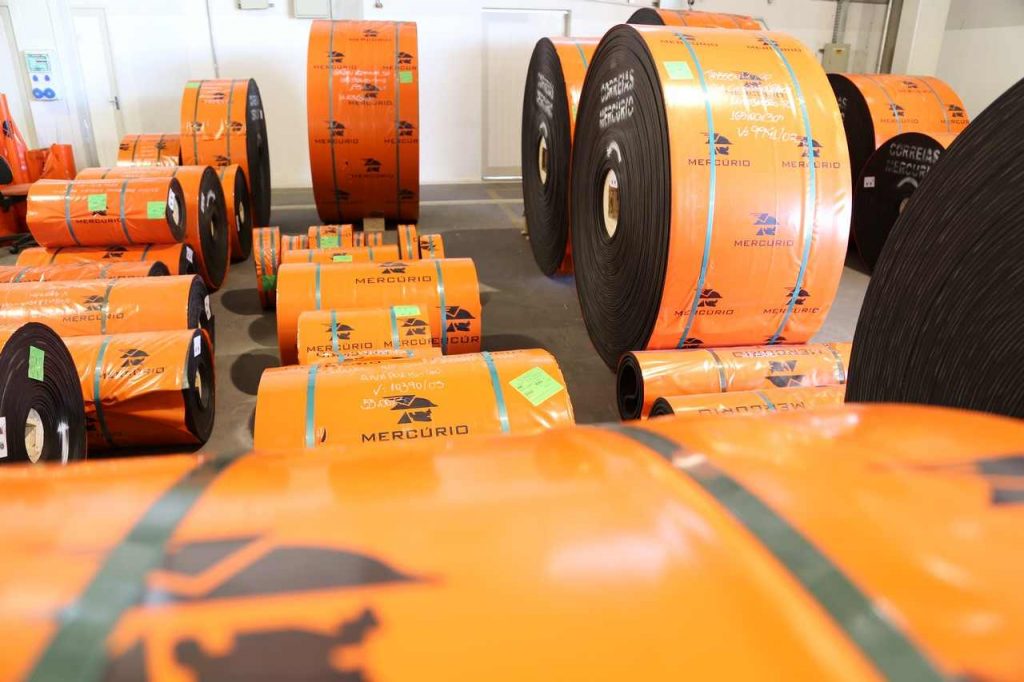 In order for your operation to flow smoothly and safely without unexpected downtimes all year round, you need a partner capable of delivering quality and agility to meet your needs.
Conveyor belts ready to be delivered
Our Distribution and Inventory Center is qualified to offer belts of the most diverse characteristics for various uses such as the transport of grains, minerals, cement, fertilizers, sand, aggregates, and steel materials.
To complement this, our Logistics Center has automated processes that ensure greater agility when shipping the product. ​
Mercurio Distribution Center: a complete structure with the reputation of being the largest conveyor belt  manufacturer in Latin America to ensure the continuity and success of your operation with quality and agility.​
Mercurio Conveyor Belt: Latin America's largest conveyor belt manufacturer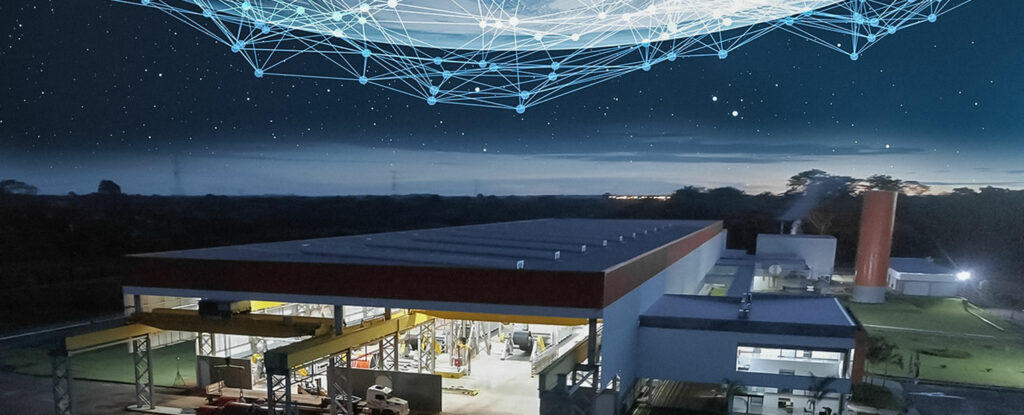 Correias Mercúrio is a company specialized in solutions for conveyor belts, with over 76 years of experience. Over these years, we have consolidated ourselves as the largest manufacturer of conveyor belts in Latin America and the absolute leader in the segment in Brazil.
In our DNA, we carry the mission and commitment to transport wealth to build, transform and feed the planet.
With two plants in Brazil, in the states of São Paulo and Pará, and international offices in Chile, Peru, Mexico, we operate with a global presence in more than 40 segments and in the largest companies and groups in Mining, Steel, Agribusiness, Logistics, Ports and Construction, among others.
We offer a complete portfolio of solutions from the most common to the most complex and modern conveyor belts, developed exclusively for each customer.
Our Technical Commercial Team is highly specialized and has the experience and know-how of those who have been working with absolute seriousness for over 76 years.
We are prepared to take the excellence and quality of the Mercurio brand to all parts of the world. Count on us!