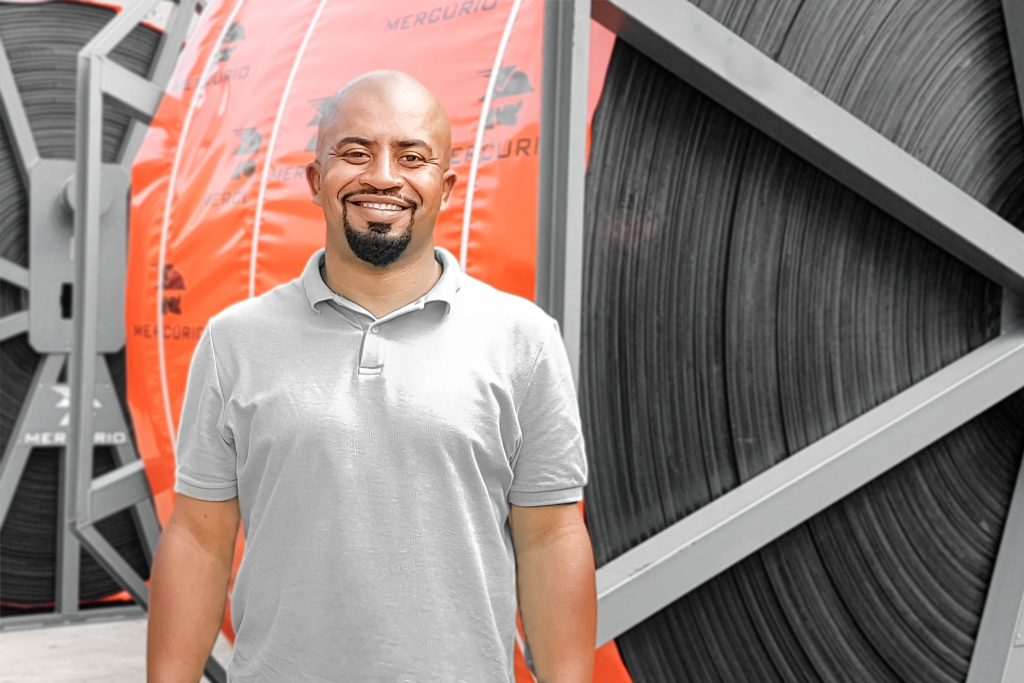 Today, in the position of Production Operator, André Rufino is responsible for training, qualifying, and assisting our production team. With commitment, initiative, and a successful career, Rufino is one of our representatives of excellence on the Mercurio Conveyor Belt team.​
What is your story at Mercurio?
I joined Mercurio on June 11, 2001, so I have worked in this company for more than 20 years and have many stories and experiences to share.
I started as a Production Assistant on the Assembly Machine shop floor where I stayed for three years. Then I went to the press area where I worked for 15 years as an Operator until I went back to the assembly machine.​
I consider my greatest professional challenge, and also a great learning experience, to be the one year I spent in Pará with the responsibility of teaching and preparing the first professionals who joined Mercurio Conveyor Belt's Marabá Unit.
What does Mercurio conveyor belt represent for you?
For me, Mercurio is a big family. My favorite part of working here is to get together with people. The interaction between all the areas involved in the processes is the best possible!
How do you see Mercurio in the coming years?