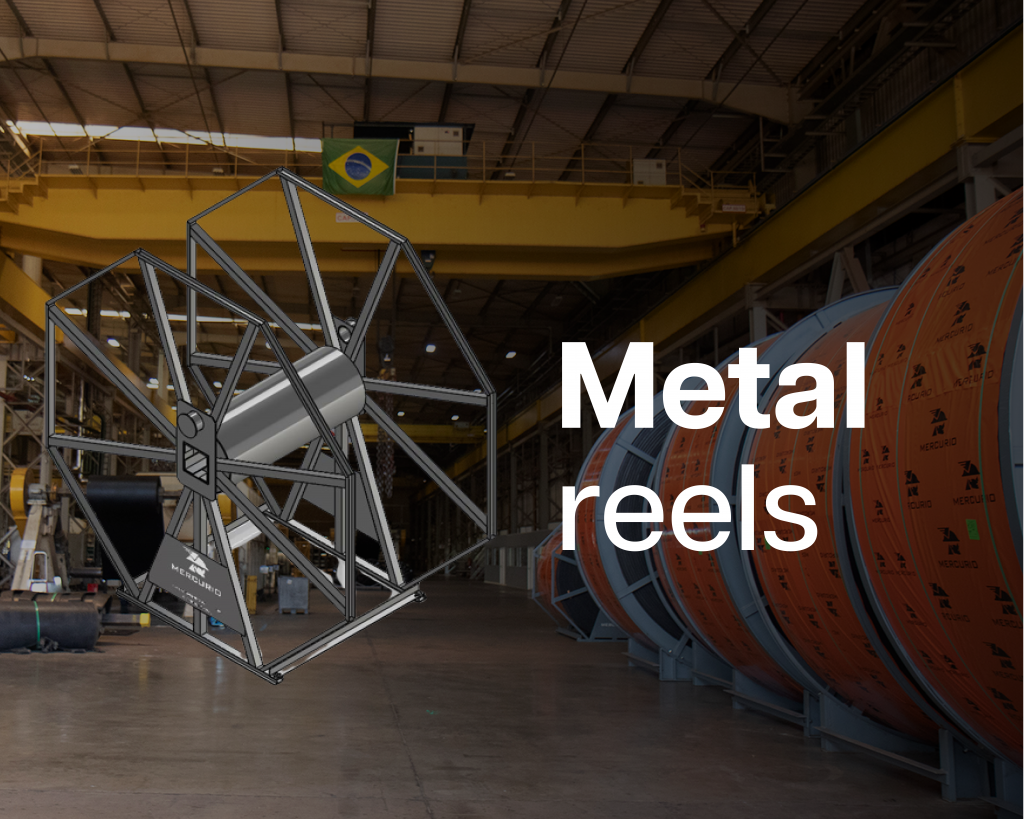 The industry continuously invests in solutions and innovations for developing packaging that will ensure safety for the best handling, protection, and storage so as to preserve the conditions for using the products.
In the case of large, heavy goods such as conveyor belts that cross the country in large reels weighing tons on trucks that travel on roads of different conditions, the challenge is even greater.​
Innovation in transporting conveyor belts
Mercurio Conveyor Belt constantly invests in packaging development in order for our belts to reach their final destination with maximum safety and to ensure that the customer receives a high quality product.
A good example of this are the metal reels that are manufactured to meet the dimensions and weight of each roll.​
Information about the total weight of the roll placed on the side plate assists in the safety of the lifting operation and at the time of loading the rolls for transport, we also assist in ensuring the proper and safest tying.
The beams at the base of the reels are bolted to facilitate their removal only at the time of unrolling the belt.​
Application engineering and specialized technical assistance
According to the safety standard, we offer guidelines to the customers as to the proper lifting and storage of the rolls, among other procedures to ensure more efficiency and safety when transporting the belts.