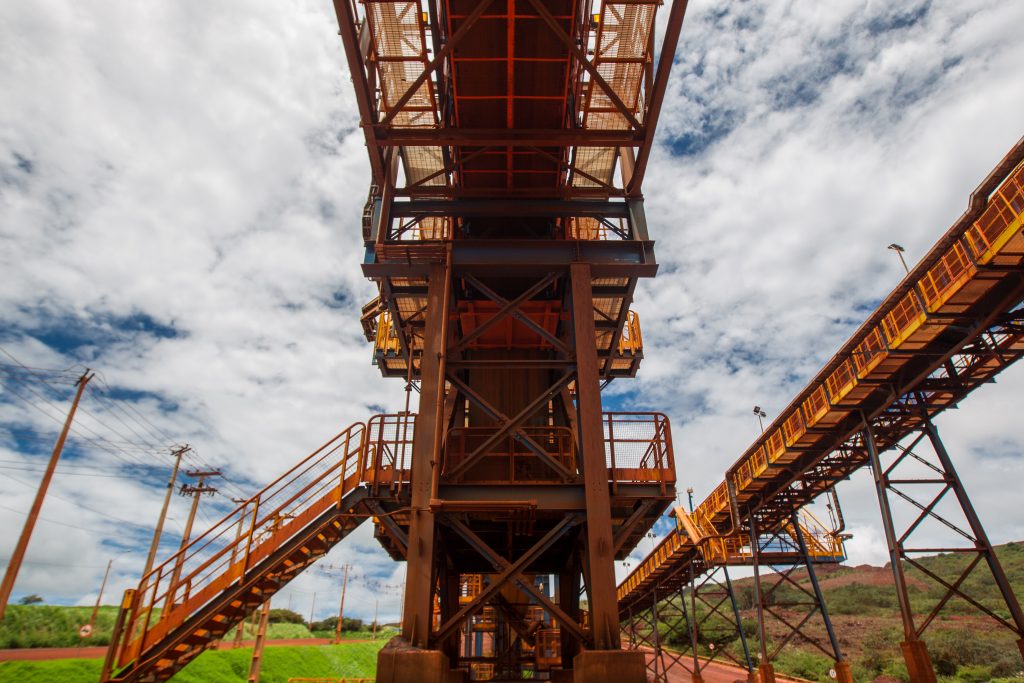 Does your conveyor belt lose its alignment at a specific point when passing through the pulleys?
Then check out the tip from our Mercurio Conveyor Belt Expert​.
Identify the misalignment of the Conveyor Belt
There are several causes for misalignment such as locked idlers, decentralized feed chute, pulleys with a worn out surface, bending of the splice, the conveyor frame, and even stroke diverters.
But before solving the problem, you first need to identify the point where the belt becomes misaligned.
This normally happens when the splice passes through the pulleys due to the lack of alignment of the splice when it was made.
Many splicers end up closing/aligning the splices from the edges, which is not recommended due to the variations that can occur in belt width during manufacturing.
Misalignment affects the entire structure of the conveyor system, which reduces the life of the belt, generates unscheduled and constant downtimes, causes materials to leak from the edges of the belt, and consequently impairs production.
Whether your belt has a textile or of steel cord carcass, the splice alignment should always occur through a center line.​
Mercurio
offers a
Hot Splice Kit
with a new formula that ensures a
better application and handling
in the vulcanization of the
conveyor belt
.
It also has excellent initial adhesion (tack), resulting in safety, confidence, high performance, and good adhesion after vulcanization.
Does your team have any questions about splices in your operations, calculations, good practices,
how to inspect
  your conveyor belt, or other services?
Talk to our team
and increase performance, safety, and confidence in your splices.
We believe that sharing knowledge is the best path to growth and toward everyone's development.​