On his way to completing 19 years of working for the company, Rodrigo Melges de Lima, Controller Coordinator, builds a successful road inside Mercurio Conveyor Belt every day.
With direct participation in important projects, Rodrigo knows that the development and growth of Mercurio is only possible thanks to the involvement and excellent conviviality of the entire team.
Learn about his career growth inside Mercurio from the interview below!
What is your story at Mercurio conveyor belt?
My story here began in March 2003 as a trainee in the cost department. One and a half years later I was contracted as an Accounting Assistant.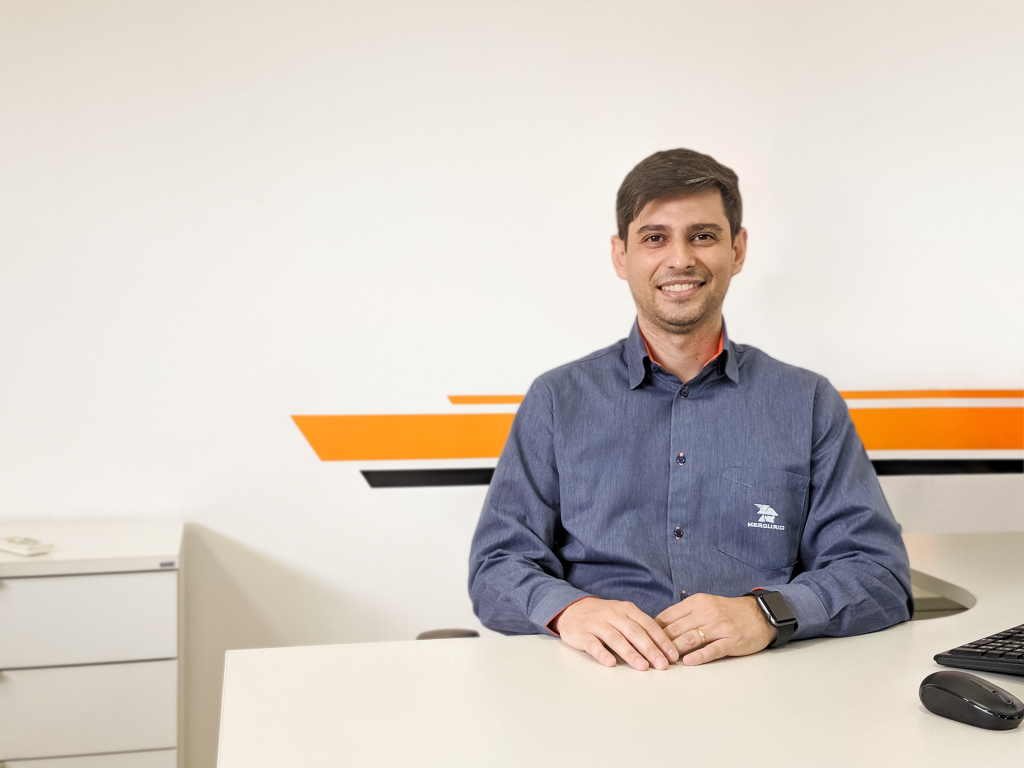 After that I returned to the area of costs as an Analyst where I remained until February 2017, when I was promoted to the Controller Coordinator.
It has been almost 19 years of experience during which I have been able to follow all of Mercurio's transformations such as the start of the distribution center and the new plant of the Marabá Unit.
What do you consider to be Mercurio's biggest challenge?
The biggest challenge has been to keep up with the transformation that the company has been undergoing over the last few years, especially with the investment in SAP, a new and much more robust ERP.
In 2014 I was able to participate in its GoLive, which was a project that was a milestone for Mercurio Conveyor Belt and a great success case. So I am certainly proud to have participated in a project of this greatness that has become part of the company's history.
resa.
What does Mercurio represent for you?​
Mercurio represents a lot in my life because with the support of the company, I finished my college education, got an MBA, and achieved one of my biggest goals, which was buying my first apartment.
Because of all of this, Mercurio Conveyor Belt is like a family to me. Here I have great friends and work with wonderful people who are dedicated every day to help grow the company.​
What is your favorite part about working at Mercurio?
What I like most are the good times I have with all the people who work here. This relationship provides a healthy and conducive environment for personal and professional growth.
How do you see Mercurio conveyor belt in the next few years?​
I see it becoming stronger as a market leader in Brazil and increasingly expanding into new markets, consolidating itself as a global company.
I am very happy to be part of this entire process.