To build, transform, and feed the planet, Mercurio Conveyor Belt offers training for building technical skills. Today Reginaldo Jorge is responsible for identifying and training these professionals in the industrial area.
Check out this special interview with him!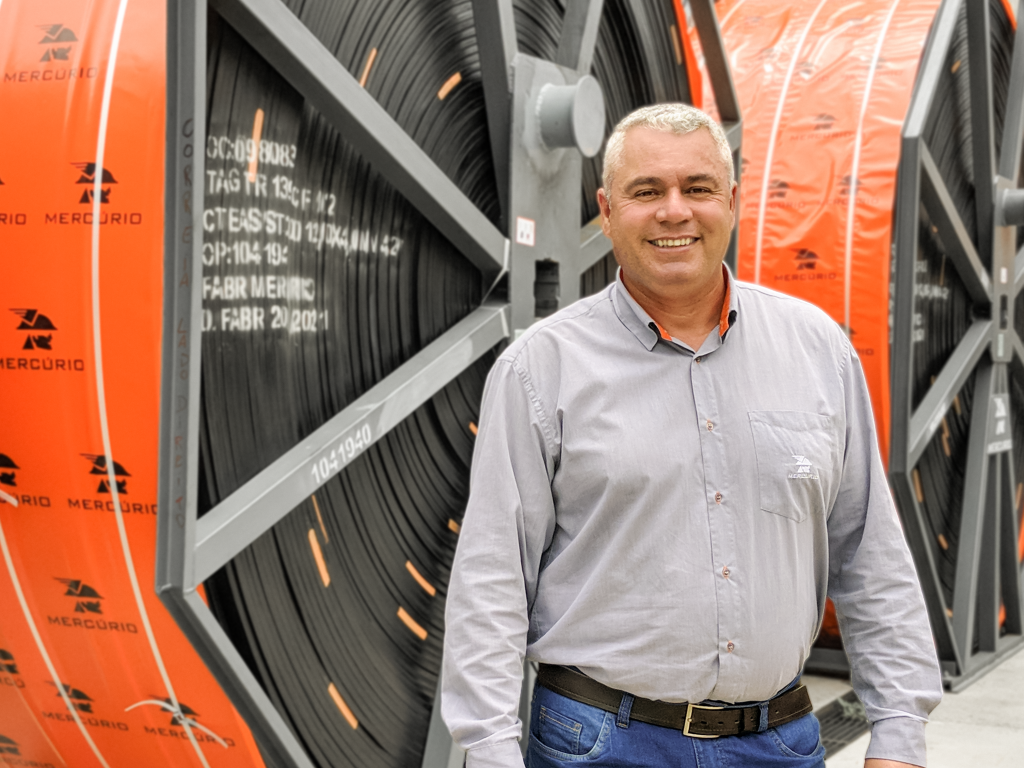 What is your story at Mercurio conveyor belt?
I am the second generation of my family working at Mercurio Conveyor Belt.
Influenced by my father's experience, I started my career on January 19, 1995 as a Production Assistant in the compound room. I gradually developed inside the company, preparing myself for new challenges. Today, as Production Supervisor in manufacturing, my responsibilities are greater, but my will and determination can overcome any obstacles.​
Today, in order to carry forward the excellence and quality of the Mercurio brand in Brazil and the world, Reginaldo is also responsible for identifying and training professionals in the industrial area.
What are the biggest challenges in Mercurio?
Throughout these years I have learned a lot about technical concepts and also about professional and behavioral relationships. Today my biggest challenge is to identify and train professionals in the industrial area so that they can contribute to Mercurio's growth.​
What does Mercurio represent for you?​
Mercurio Conveyor Belt opened the doors for me to new professional experiences and lots of learning.
Thanks to God and to the opportunities that the company has given me to this day I have built a family, purchased my home, a car, and I have been able to finance my daughter's studies. For all that I regard Mercurio as my second home. We are a big family!
What is your favorite part of working at Mercurio?
I very much like the challenges, the interactions, and the exchange of knowledge with professionals from different areas. This sharing allows us to always be learning something new. ​
This is the Mercurio way to develop professionals.
How do you see Mercurio conveyor belt in the coming years?​
I see Mercurio increasing its presence on the global stage continually more, generating more jobs and opportunities around the world.